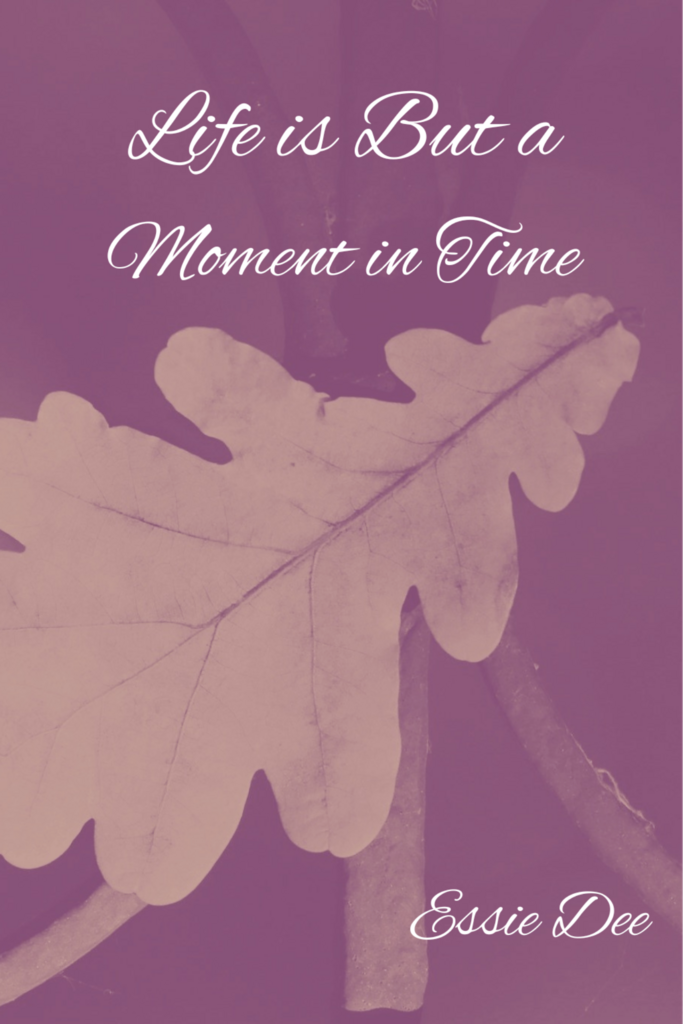 Life Is But A Moment In Time
by Essie Dee
Publication Date: 30 August 2022
Nightingale & Sparrow Press
Genre: Fiction

We are all here for just a moment, and it's up to us to make it the best moment possible. To challenge ourselves, to learn and teach, find meaning in the day, and think about our purpose. Perhaps ponder questions such as: Is there a difference between love and friendship? In choosing to do right over wrong, who decides what is considered 'right?' Are we really judged for the choices we make?
Lucy and Ed continually find one another when each is experiencing a life crisis. Over the years, a friendship forms form these chance encounters, and brings with it questions. As there is a level of secrecy to their relationship, could they be doing something wrong? Are they allowed to feel anything but friendship towards one another? When it is finally decided that they are in charge of what happens next, it is too late to change the course of their path.
Read an author statement by Essie Dee.
About the Author
Essie Dee is a Canadian author whose writing has appeared in The Cabinet of Heed, Nightingale & Sparrow, Cauldron Anthology, Clover & White, Reflex Fiction, Ellipses Zine, and Crepe & Penn. She has always loved writing, and began a more serious effort in 2017 while deciding how to rejoin the workforce after a family leave. Essie uses poetry and prose to explore relationships, what ifs, and social issues. When not writing, Essie enjoys running, reading, various forms of dance, and spending time in nature.