All the Shades of Grief
by Ellora Sutton
Publication Date: 8 September 2020
Nightingale & Sparrow Press
Genre: Poetry

Borrowing from nature, art, mythology, and personal memory, All the Shades of Grief represents an attempt to articulate the universal language of loss. From the death of a loved one to watching flying ants dying on the pavement, each poem in this chapbook seeks to confront grief and force it into the light as something we must all experience and exorcise.
Some of the poems refer directly to the personally seismic event of the death of the poet's mother, such as an honest rehashing of 'The Five Stages of Grief'. Others deal with grief and loss in a more 'everyday' way, trying to encompass all the myriad shapes (or 'shades') of grief that we go through, the kind that can creep up and breathe down your neck with no warning whatsoever, the reverberations that never quite go away. Poems such as 'Apollo and Hyacinth' and the first-place prize-winning 'Daphne' translate death and loss from ancient mythology to modern-day relevance. This book doesn't seek to tell you that everything will be alright, that the pain will go away – rather, it wants to hold your hand and feel it all right beside you, to whisper in your ear that you are not alone.
All the Shades of Grief is part coping-mechanism, part moonlit-wondering, and a whole heart, trying to heal itself.
Zoom Launch
[one_half]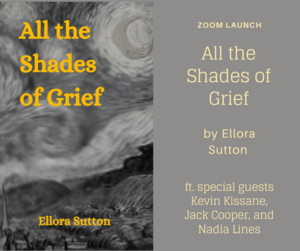 [/one_half]
[one_half_last]
From Ellora: "Please join me for an evening of poetry readings to christen my debut chapbook, All the Shades of Grief. There will be readings from poets Jack Cooper, Nadia Lines, and Kevin Kissane, as well as readings from All the Shades of Grief. I am so excited to share my first book with you all. Come and enjoy an evening of free poetry!"
[/one_half_last]
Previously Published Pieces:
Take a sneak peek at some of the poems included in this chapbook: 
About the Author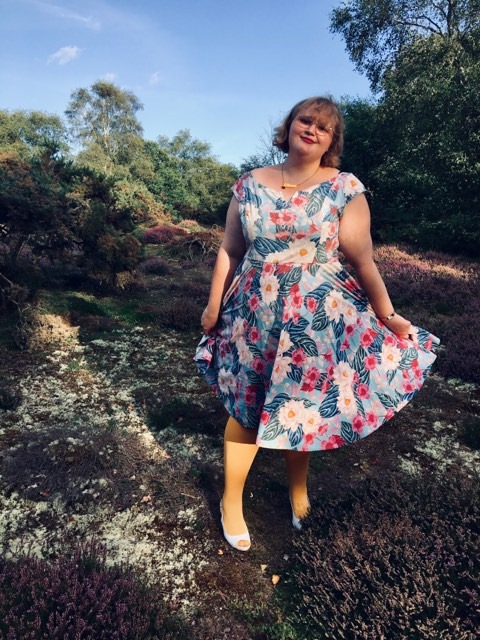 Ellora Sutton is a Creative Writing MA student living and working in Hampshire, England. Her work has previously been published in Nightingale & Sparrow, The Cardiff Review, Poetry Birmingham Literary Journal, The Hellebore, Poetry News, Honey & Lime, and Eye Flash Poetry Journal, among others. She has been commended in the Winchester Poetry Prize and has been a winner of several Young Poets Network challenges. Her favourite things to write about include badass women, art, nature, and death. She only feels like herself when she's writing.