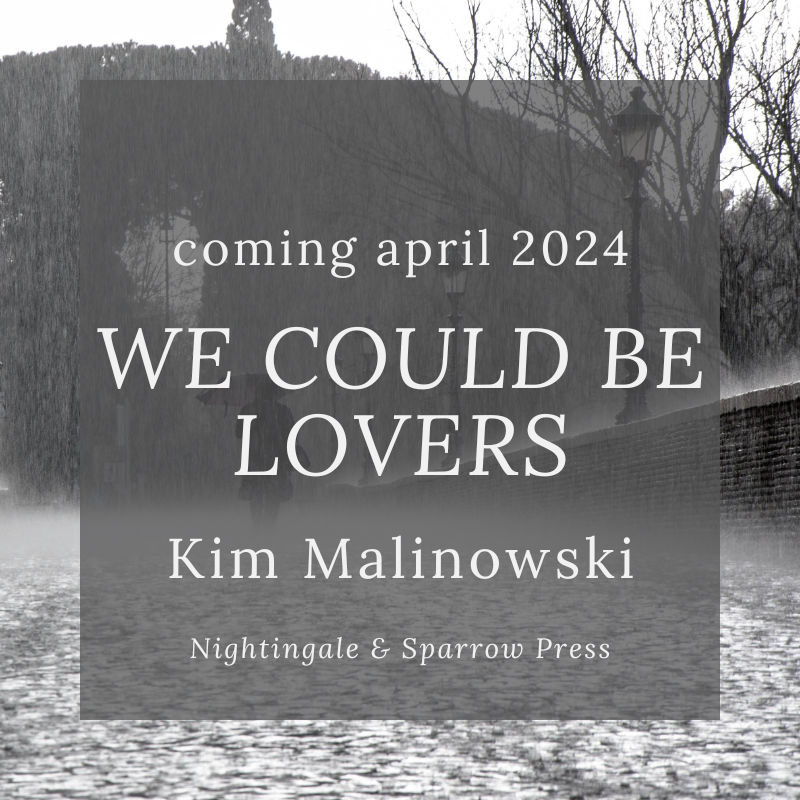 We Could Be Lovers
by Kim Malinowski
Publication Date: 9 April 2024
Nightingale & Sparrow Press
Genre: Poetry
In the present day, two strangers find themselves sitting together in the rain. Both are deeply aware of the other's presence but are busy with their own inner struggles. The modern narrator battles her inner demons with medication and observes the man a few feet away from her as he grieves. Slowly, she examines her attraction that turns into a deeper, wordless, connection that goes beyond lust to become part of an ancient courtship rite.
While the strangers cautiously observe each other, the ancient protagonist's love story is threaded between. The ancient love story explores surviving war and famine and how they shift dynamics in marriage. The ancient couple contrasts the present-day characters' internal actions with their physical actions.
Internal exploration of feelings of intrigue and attraction and exterior actions allow both couples to change with each other over the course of the collection as they find themselves linked
Coming Soon
About the Author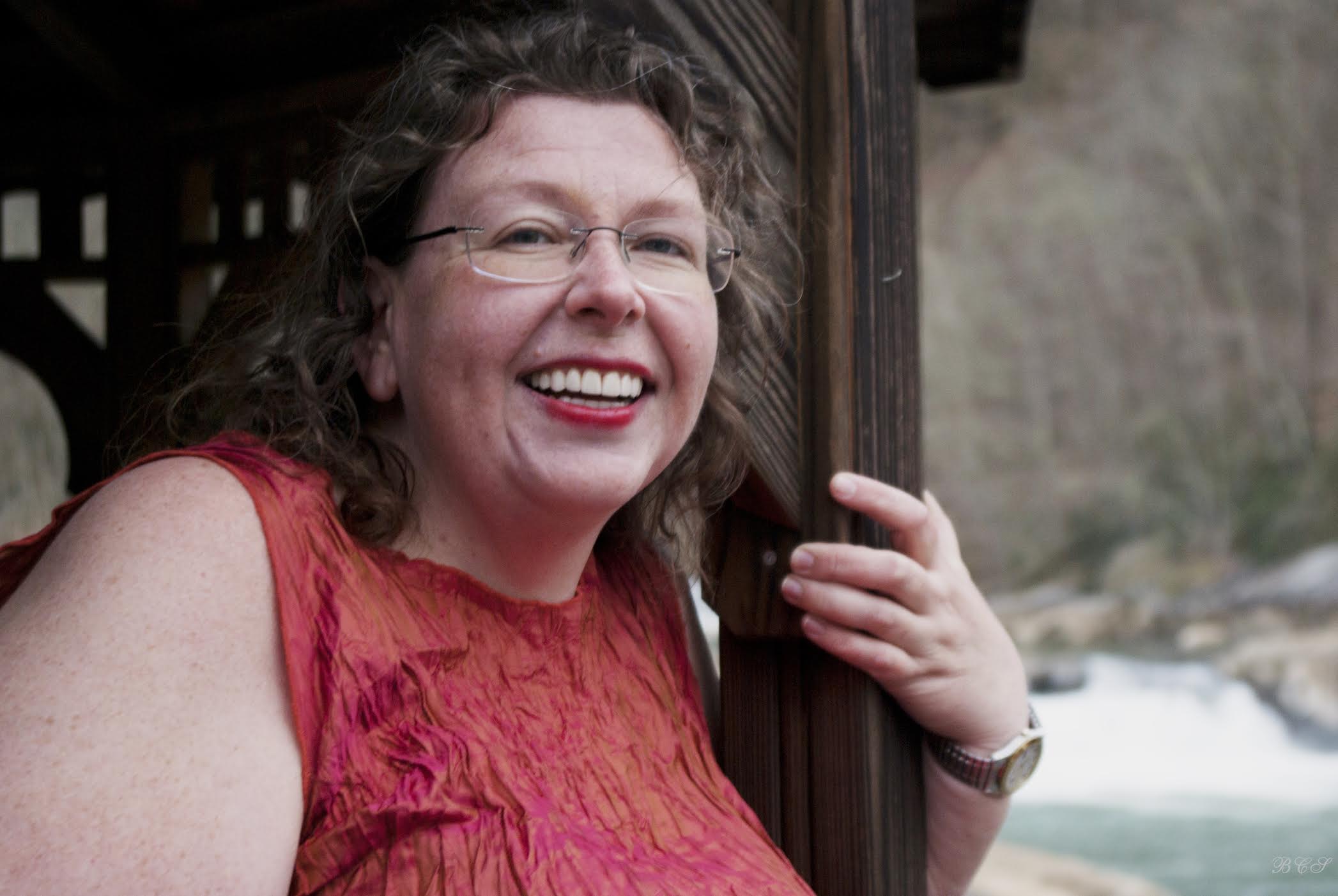 Kim Malinowski is a lover of words. She earned her B.A. from West Virginia University and her M.F.A. from American University. She studied with The Writers Studio. Her debut collection Home was published by Kelsay Books and her chapbook Death: A Love Story was published by Flutter Press. She finds herself blessed being able to merge her two passions: story and poetry. She writes because the alternative is unthinkable.