Plight of the Pangolin
by Juliette Sebock
Publication Date: 15 February 2020
Vociferous Press
Genre: Poetry

15 February marks World Pangolin Day, celebrated on the third Saturday of February each year. This day is marked to raise awareness of pangolin, a group of eight species of scale-covered mammals ranging from vulnerable to critically endangered.  Heavily trafficked for their scales, meat, and skin,  illegal trading has made them one of the most highly-trafficked mammals.
Plight of the Pangolin discusses the pangolin and, of course, their plight. As the speaker laments humanity's treatment of the pangolin, it brings about a beacon of hope, a silver lining through it all: it's not too late to help change their fate.
A portion of all profits from sales of Plight of the Pangolin will be donated to the Pangolin Crisis Fund.
This tiny book measures approximately 2.125 x 2.75 inches. Each book is handmade and numbered, representing its place in the limited 100-copy run.
Each copy is uniquely hand-crafted/folded; because of this, some uneven edges do occur. We think it gives them more character!
About the Author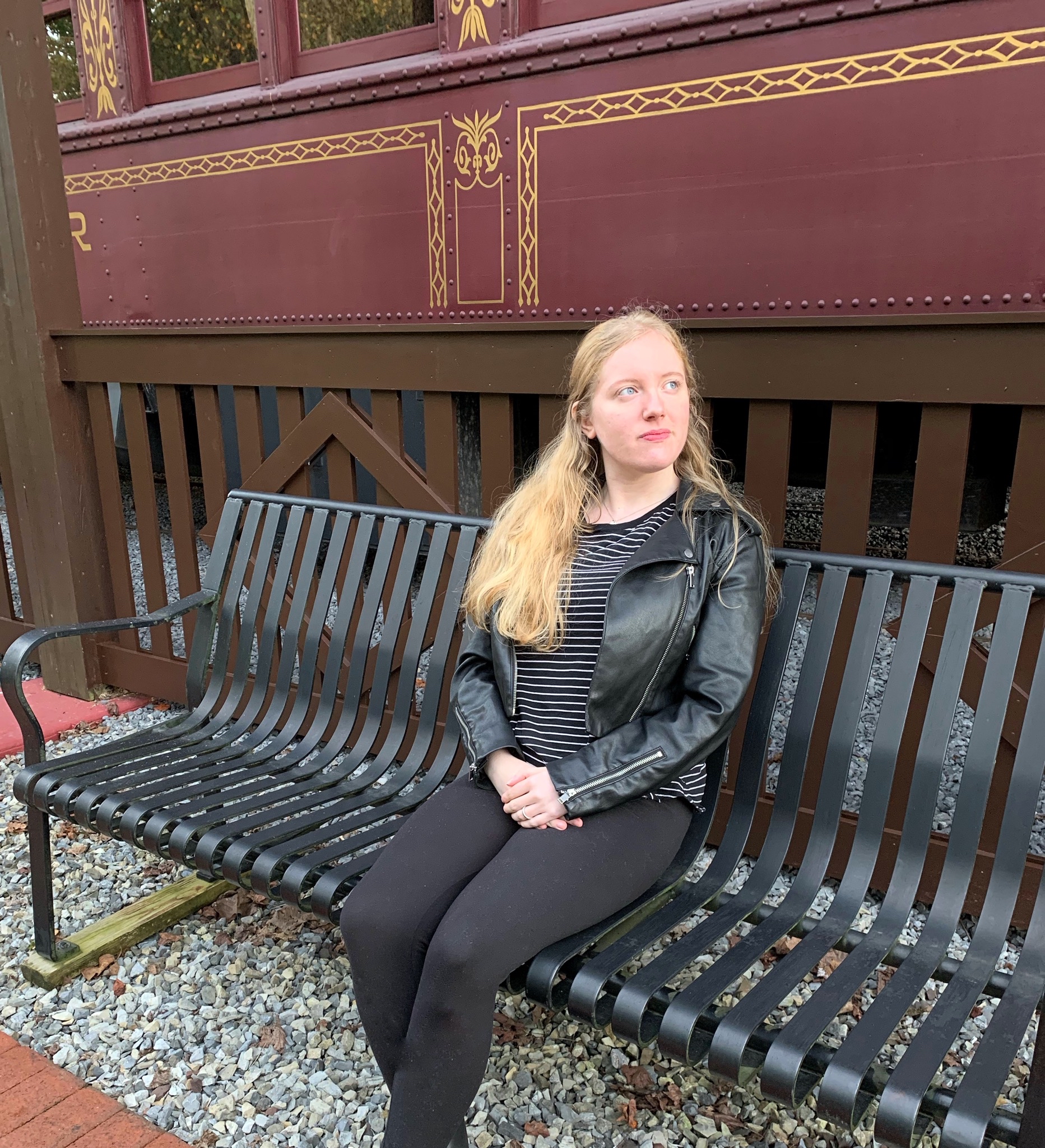 Juliette Sebock is a Best of the Net-nominated poet and writer and the author of Mistakes Were Made, Micro, How My Cat Saved My Life and Other Poems, Three Words, Plight of the Pangolin, and Boleyn, with work forthcoming or appearing in a wide variety of publications. She is the founding editor of Nightingale & Sparrow, runs a lifestyle blog, For the Sake of Good Taste, and is a regular contributor with Marías at Sampaguitas, Royal Rose, Memoir Mixtapes, and The Poetry Question. When she isn't writing (and sometimes when she is), she can be found with a cup of coffee and her cat, Fitz. Juliette can be reached on her website, juliettesebock.com, or across social media @juliettesebock.